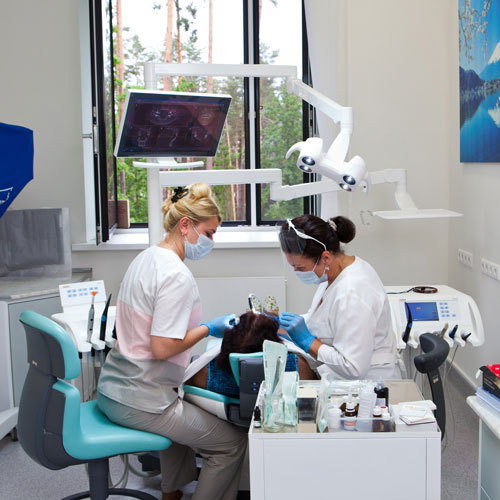 Dentistry
Dental problems are comprehensively solved by therapeutic and surgical specialists.
In there work specialists use materials and techniques of world's leading producers, highly aesthetic restoration framework, qualified and effective anesthetics, modern equipment.
Laboratory and X-ray examinations are used to control quality of dental treatment and diagnostic.
Services offered by dentistry department include:
Diagnostic and treatment of diseases of maxillo-facial area;
Professional prophylaxis of dental disease;
Restauration of teeth with elements of micro prosthodontics;
Teethsaving operations in case if cyst, granulomas, masses are needed to be extracted;
Implantation.