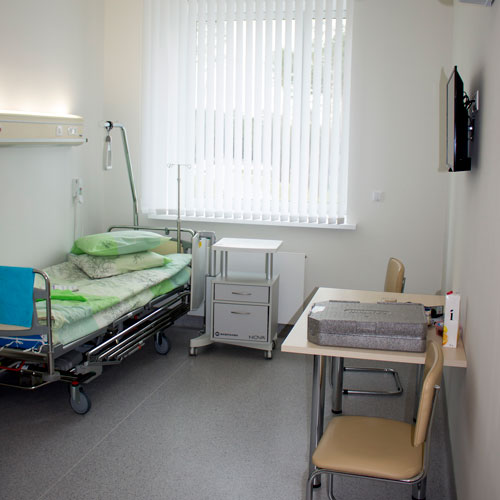 Inpatient treatment
We are ready to provide all spectrum of medical, diagnostic and rehabilitation procedures on an inpatient base.
Various surgical and conservative treatment is proposed in departments of our Centre:/p>
Therapeutic department
Cardiologic department
Department of cardiosurgery
Surgical department
Neurologic department
Urologic department
Gynecology department
On the in patient base intensive care unit is functioning to prove 24 hour urgent medical care for patients in critical condition and to observe patients in postoperative period.
Modern equipment, adherence to world standarts of medical service, up-to-date technics and traditions, great team of specialists and experience can be provided to every patient: both Belarusian and gests of our country.
Attentive highly qualified personal will take care of your health and comfort. You will appreciate coherent and clear work of all stuffs in our Centre – from emergency room till discharging moment.