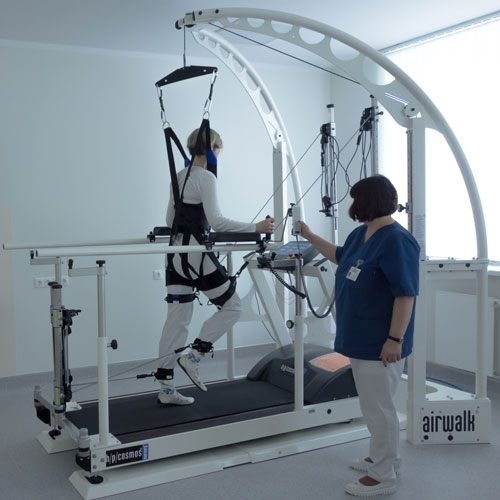 Rehabilitation and physiotherapy
Individual programs of rehabilitation in priority areas.
Individual multi-disciplinary approach in restoration treatment with opportunities of diagnostics and inpatient treatment.
Recreational and treatment programs:
For prophylaxis, recreation, stress relief and keeping yourself in shape. Doctors will help to choose proper physiotherapeuticall procedures and rehabilitation activity according individual indications.
SPA-programs
For good mood and relaxation.
Department provides wide spectrum of different variants of physiotherapeuticall treatment with up-to-date equipment of world's leading producers.