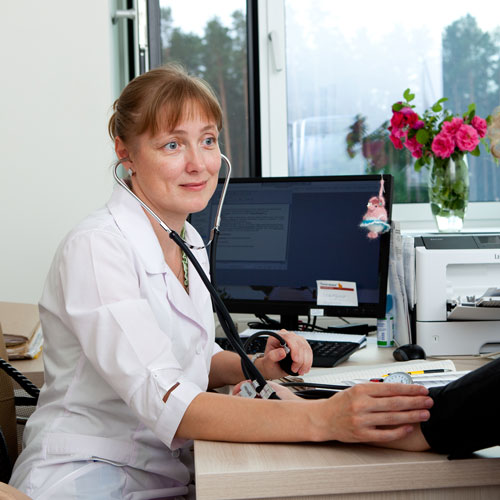 Therapeutic department
Specialized medical care for patients with pathology of respiratory tract, cardiovascular system, gastrointestinal system, kidneys, endocrine system is provided by highly qualified physicians.
Modern medical techniques are used to provide examination: wide spectrum of laboratory tests, all types of ultrasonic and endoscopic investigations, highly informative X-ray methods, including computerised and magnetic resonance tomography, densimetry, radionuclide diagnostics.
Treatment of patients is based on current national and foreign protocols and recommendations according individual characteristics of every patient.