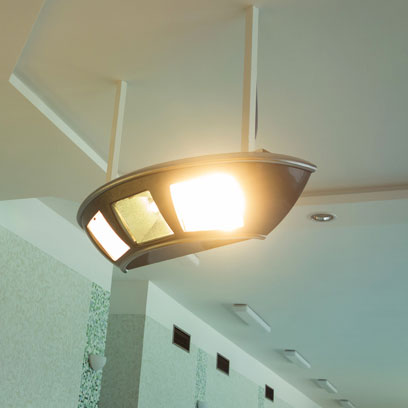 Sleeping disorder treatment
Sleeping disorders are widespread, and may have various symptoms. Sleeping disorders are classified as primary, not related to any organ pathology, and secondary, that develop as the result of other diseases.
INDICATIONS TO VISITING THE MEDICAL PROFESSIONAL
Apart from the fact that sleeping disorders are a problem in themselves since they impair the patient's quality of life, they may also be accompanied by the development of an arterial hypertension, arrhythmia, cerebral accidents, type 2 diabetes mellitus, or a metabolic syndrome manifested in an excessive weight.
SLEEPING DISORDER TREATMENT SERVICES PROVIDED AT THE RCMC
At our Center, we take a comprehensive, scrupulous and individual approach. The Sleep Office, part of the Neurology Department, is outfitted with the most advanced diagnostic and therapeutic equipment of the leading international manufacturers. The Sleep Laboratory performs polysomnographic testing which is followed by a comprehensive study and the development of therapy (pharmaceutical and apparatus-supported correction) and rehabilitation programs.
Individual patient rehabilitation programs are developed with consideration of the immediate cause and the form of the sleeping disorder, any concomitant complications and disorders, and involve the following techniques:
physical therapy: we employ a broad spectrum of physical effects that provide both general health-promoting and therapeutic benefits, and normalize nervous system activities (general magnetothreapy, electro- and phototherapy, massage, hydromassage, bubble and other baths, etc.);
reflex therapy: classical needle therapy, carboxytherapy;
balneotherapy: mineral and medicated baths, thalassotherapy;
climatotherapy: halotherapy (speleotherapy); heliotherapy (sunlight simulation);
therapeutic exercises: respiration exercises, mimic and acoustic exercises to train pharyngeal muscles and strengthen the upper soft palate (this is a obstructive sleep apnea syndrome prevention technique);
kinesitherapy: physical rehabilitation in cases of diseases that may cause sleeping disorders (central nervous system, cardiovascular system and respiratory organ diseases), and rehabilitation aimed at correction of insomnia-related complications (arterial hypertension, cardiac insufficiency, excessive weight, etc.);
psychotherapeutical correction with the use of audiovisual stimulation.
CONTRAINDICATIONS
There are no absolute contraindications.
Branch services
The information presented in this Price List is for guidance only. Some services are provided only in conjunction with other services. Therefore, the final price may differ from those presented on this site when contacting a medical center to conclude a contract for the provision of medical services.
Услуга
цена для граждан:
беларуси
снг
остальных стран
Магнитотерапия местная
4 р. 19 к.
9 р. 27 к.
9 р. 27 к.
Магнитотерапия общая, термомагнитотерапия общая (на аппарате УниСПОК)
6 р. 95 к.
18 р. 48 к.
18 р. 48 к.
Магнитотерапия общая, термомагнитотерапия общая (на аппарате Магнитотурботрон)
9 р. 58 к.
21 р. 24 к.
21 р. 24 к.
Услуга
цена для граждан:
беларуси
снг
остальных стран
Души (дождевой, циркулярный, восходящий, горизонтальный)
4 р. 25 к.
11 р. 93 к.
11 р. 93 к.
Душ струевой, контрастный
10 р. 60 к.
23 р. 83 к.
23 р. 83 к.
Душ-массаж подводный
14 р. 74 к.
45 р. 31 к.
45 р. 31 к.
Ванны вихревые, вибрационные
8 р. 83 к.
19 р. 85 к.
19 р. 85 к.
Ванны жемчужные (цена от)
8 р. 54 к.
17 р. 05 к.
17 р. 05 к.
Ванны жемчужные с хвойным экстрактом
8 р. 41 к.
17 р. 35 к.
17 р. 35 к.
Ванны минеральные (цена от)
7 р. 47 к.
17 р. 90 к.
17 р. 90 к.
Лекарственные ванны (цена от)
7 р. 70 к.
23 р. 02 к.
23 р. 02 к.
Услуга
цена для граждан:
беларуси
снг
остальных стран
Классическое иглоукалывание (акупунктура) без учета игл
17 р. 98 к.
28 р. 96 к.
28 р. 96 к.
Аурикулярная рефлексотерапия
20 р. 88 к.
33 р. 15 к.
33 р. 15 к.
Электроакупунктура
21 р. 08 к.
39 р. 06 к.
39 р. 06 к.
Другие лечебные процедуры для лечения расстройств сна
Вверх
Услуга
цена для граждан:
беларуси
снг
остальных стран
Электрофорез (цена от)
5 р. 81 к.
14 р. 19 к.
14 р. 19 к.
Суховоздушные радоновые или углекислые ванны
7 р. 17 к.
21 р. 23 к.
21 р. 23 к.
Бесконтактный гидромассаж с музыковибротерапией
9 р. 99 к.
22 р. 19 к.
22 р. 19 к.
Галотерапия, камерная спелеотерапия (на 1 человека, за 1 сеанс)
6 р. 95 к.
18 р. 51 к.
18 р. 51 к.
ЛФК для неврологических пациентов при индивидуальном методе занятий
14 р. 19 к.
24 р. 60 к.
24 р. 60 к.
Гидрокинезотерапия в бассейне
15 р. 37 к.
25 р. 78 к.
25 р. 78 к.
Психотерапевтический сеан
36 р. 70 к.
56 р. 37 к.
56 р. 37 к.